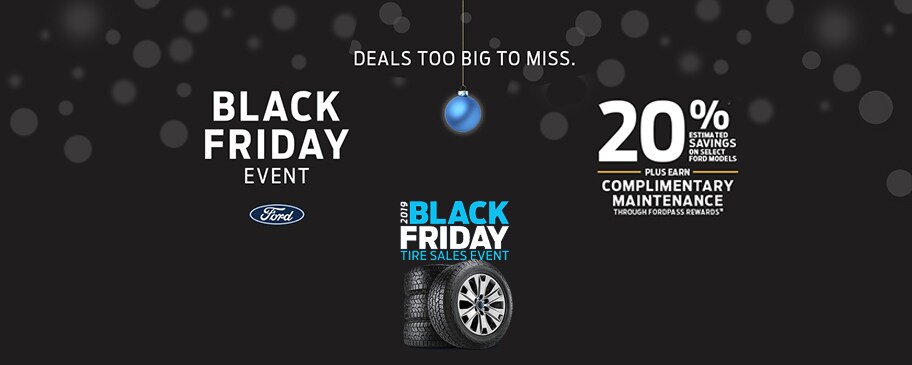 Black Friday Tire Sales Event
---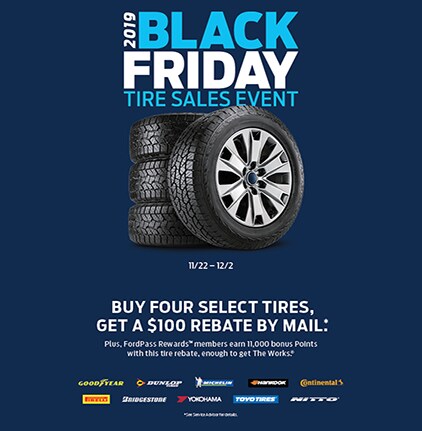 WINTERIZE YOUR VEHICLE FOR LESS.
This November you have the opportunity to get your vehicle Winter-ready for less than ever before. From 11/22-12/2, stop by the dealership to buy four new brand-name tires, and receive an automatic $100 REBATE by mail. Have the Ford Credit Card? You're eligible for a whopping $190 rebate by mail! If there has ever been a time to invest in new tires, this is it!
2019 Ford Mustang GT350 Cobra & 2019 Ford F-150 Raptor
---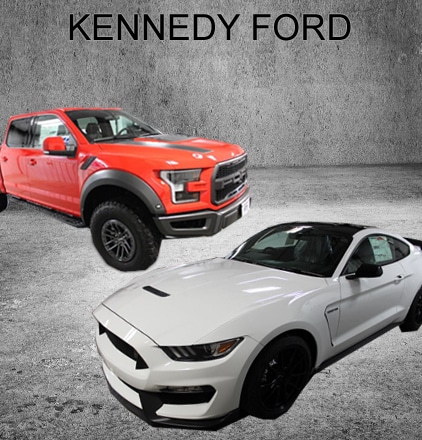 MUSTANGS AND RAPTORS AND COBRAS, OH MY.
Are you on the search for ultimate power, or speed? Whichever your pleasure, you can find it in either the 2019 F-150 Raptor, or the 2019 Ford Mustang GT350 Cobra. Both are top of their class for what they do best- leave the others in the dust. For a short time, Kennedy Ford is REDUCING the price of both of these beasts. Remember, with great power (0-60 in 3.7, 510 lb-ft of torque) comes great responsibility.
2019 Ford Escape
---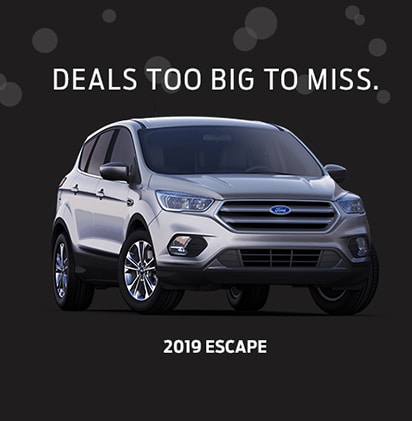 AN ESCAPE FROM THE NORM. AN ESCAPE FROM THE AVERAGE. 2019 FORD ESCAPE.
The 2019 Ford Escape is the SUV of choice for those who live on the go. You need an unstoppable force to get you there. From your everyday drive to your next adventure, 2019 Escape is up for just about anything. With available stylish Sport Appearance Packages, available Intelligent 4WD System and an abundant 68 cu. ft. of total cargo space, it easily adapts to wherever your road leads. For a limited time, you'll be able to Escape the dealership with a special markdown on a new 2019 Ford Escape.
2019 Ford Edge
---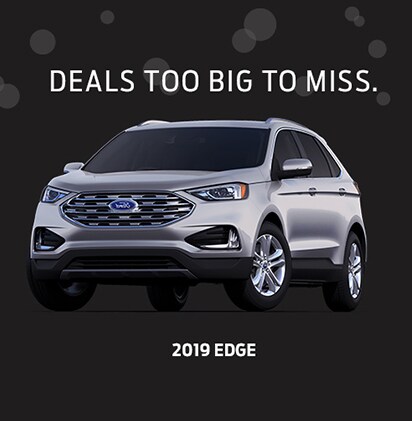 2019'S MOST SPORTY SUV AT A NEW LOW PRICE.
The Edge is a thrill-ride with the brains to match. Boasting 335hp and 380 lb.-ft. of torque,* a 2.7L V6 turbocharged EcoBoost® engine, & wireless charging technologies, the power of the Edge is only matched by it's amenities. Come in today to test drive a 2019 Edge. There's a good chance you'll drive off with a Black Friday steal.
2019 Ford F-150
---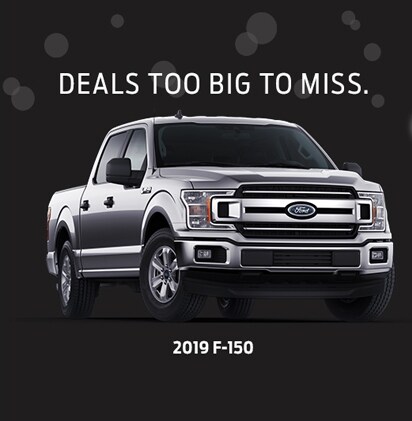 AMERICA'S FAVORITE TRUCK IS NOW ON SALE.
The Ford F-150 has the only high-strength, military-grade, aluminum-alloy body in its class. A heat-treating process is used to harden the aluminum alloy. Working with aluminum alloy allows an increase in gauge (or thickness) where needed to achieve strength without increasing weight. The lighter aluminum-alloy body and bed produce a higher power-to-weight ratio - plus maximum payload and tow ratings that are best in class. Yet another benefit - resistance to dents.